Johanna Lenhard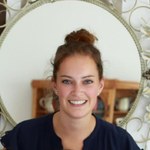 Johanna is a project manager and scrum master for Interaktiv and a member of the Plone community. This is Johanna's third time speaking at the Plone Conference. In 2015 she attended with her colleagues and gave a talk about "Personalized Content Delivery with Plone". In Boston 2016 she talked about the future of Plone from a marketing perspective.
Johanna attended the University of Bonn and the University of Applied Sciences near Bonn, where she studied technical journalism, public relations and media communication.
Jörg is a project manager and CEO at Interaktiv. Interaktiv a Cologne Germany-based web agency specializing in sophisticated content management based on Plone. We build state-of-the art web applications, serving customers in Germany and abroad.