Beyond 100% test coverage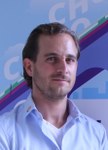 Length:
Long Talk
Target Level:
Expert
Target Audience:
Developer
OK, so you've finally hit that coveted milestone: 100% test coverage. Good job!

But how to go beyond that?

At Niteo, we've enforced 100% test coverage on our projects since 2014. I'll explain what else we do to make our code robust and as bugfree as humanly possible.
When:
From

11/7/18 3:00 PM

to

11/7/18 3:40 PM
Location:
Meeting Room D(6F)