Online interactive Risk Assessment - more safety, less paper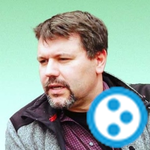 Length:
Long Talk
Target Level:
Intermediate
Target Audience:
Integrator
,
User
,
Developer
This is a case study of a large scale software that has been in operation for over 10 years and is still expanding. The latest addition is coming from a big automotive OEM and completes the chain from risk identification to staff training.
This project demonstrates that Plone projects are very well maintainable over time and can adapt to new challenges. As a result there is now a framework to assess thinks - not necessarily risks - and act upon them. Maintainability, flexibility and modern technology don't necessarily exclude each other.
When:
From

11/9/18 2:00 PM

to

11/9/18 2:40 PM
Location:
Meeting Room D(6F)